THE
FLASHKART
PROUDLY PRESENTS
THE COUNTRY'S LATEST
GOKART TRACK

On 20 January 2023 we opened our SECOND track, offering you two state-of-the art gokarting venues in Budapest!
Our downtown location at Blaha-Lujza square in EUROPEUM SHOPPING MALL, level P5 and on our brand new track
in KÖKI SHOPPING MALL at level P0.5 under TESCO!
On both tracks you can enjoy the latest development of electric go-karts with 10 different speed levels (giving fun also for kids and pros!) powerful batteries without gas exhaust!
FlashKart @ Europeum | Blaha Lujza sqr
The track is 209m long, has 4 left and 8 right turns and runs clockwise. What makes this downtown track special is a 180 degrees U turn and a left chicane. If you get over the chicane with a good speed you can overtake the others in the U turn!
Max racers on the track: 8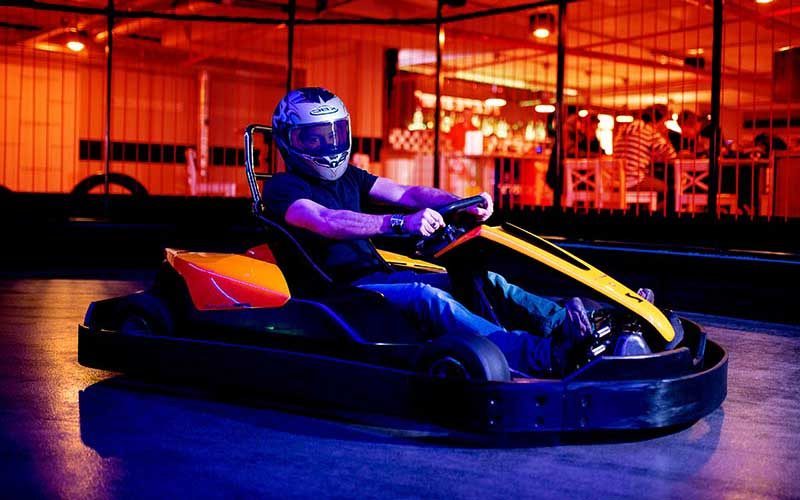 The downtown track is located in the EUROPEUM SHOPPING MALL level P -5. Use the main entrances of the shopping mall to get into and get down to level -5 with the elevators. When the shopping mall is closed search for night entrance door next to Pizza Me.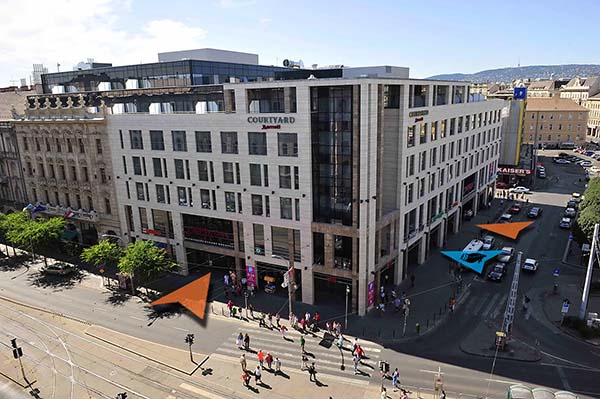 FlashKart @ KÖKI Shopping mall | Kőbánya-Kispest

The 225m long track has 10 left and 6 right turns. The real specialty of this indoor venue is the column grid of the shopping mall providing 7m width for the track everywhere providing overtaking opportunities in countless spots all along the way!
Max racers on the track: 12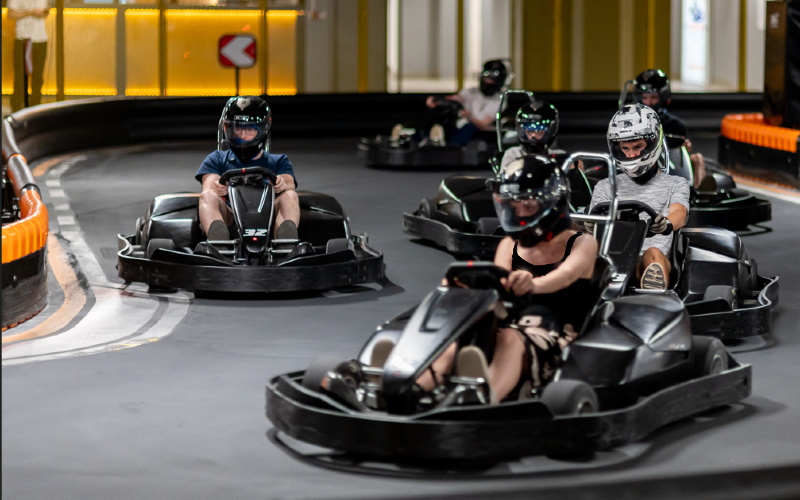 Our latest gokart track is in the KÖKI SHOPPING MALL on level P 0.5. If you are in an elevator press P1— or search for the walkway in front of TESCO and get one level down to find us! By car look for the orientation tables and get UP to level P 0.5 (or P1)!