Flashkart doesn't only provide a completely new experience with its electric gokarts, but also with the barrier system, which is incomparable to anything else in Hungary. But how is it incomparable? Instead of the usual pneumatic tires, our track offers something much more secure and flexible.
The barrier is 1,5 km long and was made with 4,8 tons worth of plastic pipes, 500 meters of durable plastic sheets, 4000 screws and shims, as well as 95 springs of various sizes. Since this construction "floats" on the surface and isn't secured to the ground, only through the springs, it absorbs most of the power of the collisions and flexibly pushes the cars back to the track, while the barrier goes back to its original state.
Miért is jó mindez? Mert ha véletlenül rosszul veszel be egy kanyart, és kisodródsz, nem kell megvárnod, hogy egy munkatársunk kiszabadítson, hanem folytathatod a versenyt tovább. Legrosszabb esetben is csak a tolatás gombot kell megnyomnod, hogy a megfelelő ívre visszaállj.
A pálya nyomvonala és mit hol találsz nálunk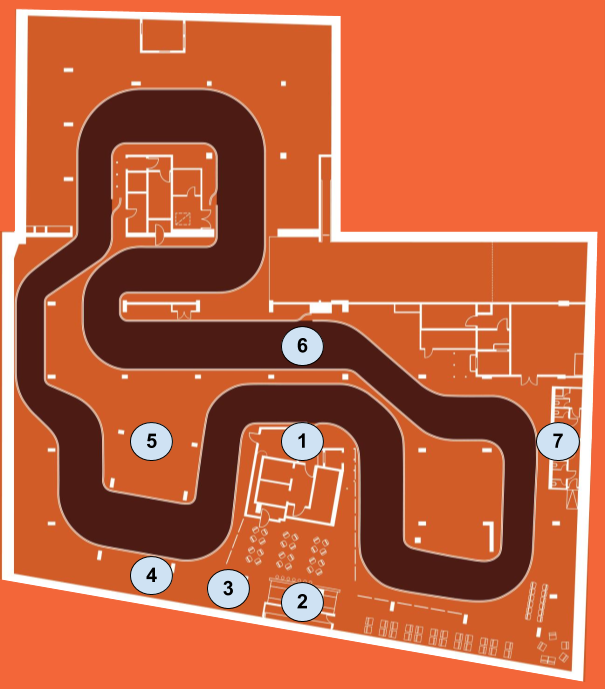 1   bejárat
2   recepció és bár
3   dobogó
4   értékmegőrző és sisakpult
5   box utca
6   verseny rajtrács
7   mosdók